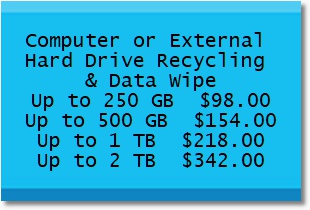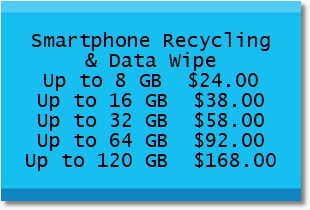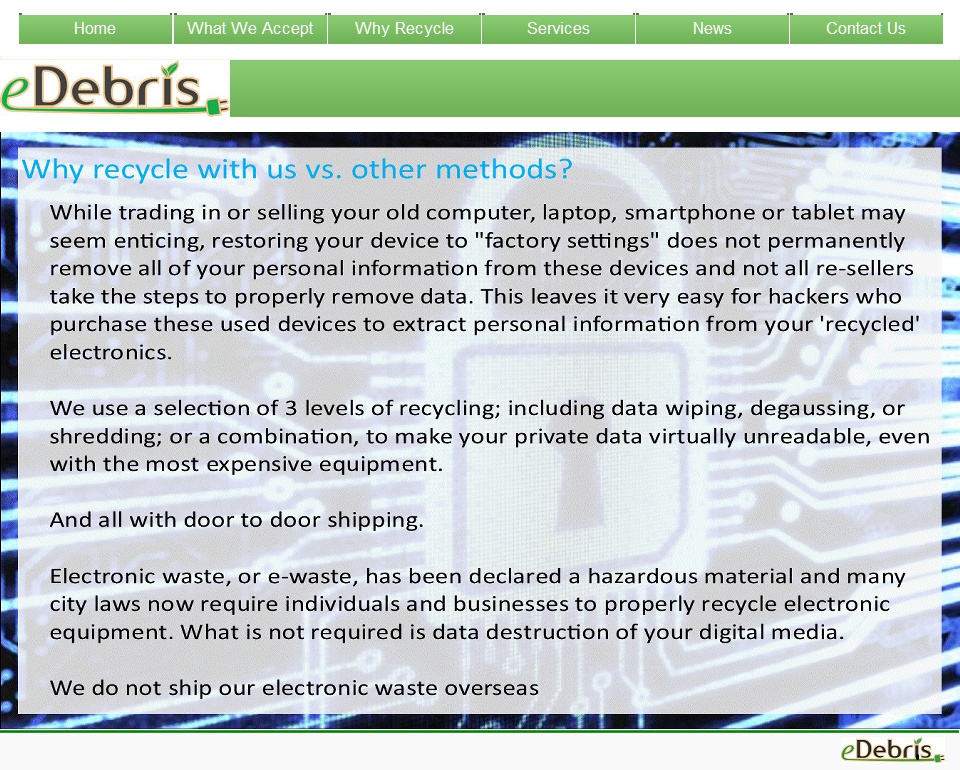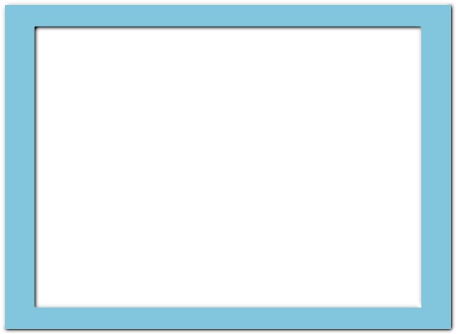 Why Recycle Electronics?

Recycling eWaste is easy with eDebris!

• Electronic waste, or e-waste, has been declared a hazardous material and NYC law now requires individuals and businesses to properly recycle

• Improperly disposed electronic waste can lead to toxic materials ending up in land-fills and water supplies

• Millions of tons of reusable and recyclable materials are ending up in landfills

• Contamination of land and water by heavy metals is a major global problem

• We do not ship our electronic waste overseas

• There are easy options to dispose of
•your electronics

Copyright eDebris, Inc.

NYC Residents can check out more information on reusing, recycling, or upcycling electronics and other items and about the NYC WasteLess Program and the NYS Electronic Equipment Recycling and Reuse Act at the NYC Wasteless Site or by calling 311